I know. I know. I understand the comparative and superlative. Good, better, best, and all that. Not all of these sounds can be "the most exciting." Humor me one more time.
Here's another recording from 1962. I wanted to preserve the sound of my '51 Chevy with its loud pipes (actually, one muffler was stock and the other was home-made).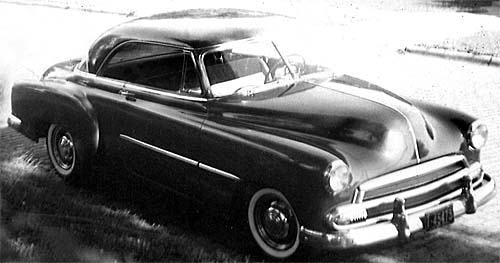 So I set up the Webcor tape recorder and put the microphone in my folks' bedroom window. Then I did a drive-by.
Unbeknownst to me, Dad got on the mic and narrated. "Fifty-Four" was my brother Richard in his '54 Chevy Powerglide, and Dad called me "Five-One." Pretty corny.
For years I regretted that he had messed up my recording, but now I realize that hearing his voice again might be the "most exciting sound in the world." Listen to this!

Where were you in '62?